News Article
EDC Wins Northeast Regional Laboratory Contract
Wednesday, March 29, 2006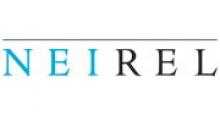 Newton, MA: The U.S. Department of Education has announced that Education Development Center, Inc. (EDC), in partnership with WestEd and American Institutes for Research (AIR), has been awarded a five-year $38 million contract to lead the Northeast and Islands Regional Education Laboratory (NEIREL).
As one of a network of 10 such labs across the country, NEIREL will conduct research on new approaches to improving teaching and learning and disseminate proven approaches to educators and policymakers. EDC, an international non-profit education and health research organization, has been awarded the contract to serve the Northeast and Islands region, one of the largest and most diverse in the country, which includes more than 5 million students, nearly 10,000 schools, and 1,994 districts in the six New England states, New York, Puerto Rico, and the Virgin Islands.
Center for Children and Technology (CCT) staff will play key roles in the new regional laboratory. CCT Director and EDC Vice President Margaret Honey will co-direct the Lab with EDC Vice President Glenn Kleiman. CCT's Asssociate Director for Research Ellen Mandinach will serve as director of research for the Lab. CCT's Assistant Director of Research Katie McMillan Culp will direct one of the Lab's research tasks.
NEIREL will focus on evidence-based education, with the goal of helping pre-K-16 educators at the state, district, and school level increase the use of scientifically-based approaches to improving student achievement and reducing performance gaps among student groups.
For more information on NEIREL, contact
: Alison Cohen
617-618-2109
acohen@edc.org

---
For twenty-five years, EDC's Center for Children and Technology (CCT) has been at the forefront of creating and researching new ways to foster learning and improve teaching through the development and thoughtful implementation of educational technologies. For more information, visit cct.edc.org.
Education Development Center, Inc. (EDC) is one of the world's leading nonprofit education and health organizations, with 335 projects in 50 countries. EDC brings researchers and practitioners together to advance learning and healthy development for individuals of all ages and institutions of all types. For more information, visit www.edc.org.