What We Do > Design and Development
We help our partners realize their educational visions in a variety of media. We conceptualize educational tools and provide the expertise to turn ideas into working prototypes, from learning games to video-based professional development tools. Our design work encompasses more than just product development; it often shapes implementation strategies, intervention goals, and expectations, and feeds back into the research community's understanding of larger questions.
CASE STUDY
Possible Worlds: A National R&D Center on Instructional Technology

2008–2014



Electronic games allow us to immerse ourselves in imaginary worlds that challenge us to discover the rules that apply in a variety of situations. CCT sees this as a learning opportunity that can encourage middle-school students to rethink their ideas about scientific concepts. With a major grant from the U.S. Department of Education's Institute of Education Sciences, we undertook a six-year research effort to develop and test digital game modules and supporting materials that would fit into regular science curricula. Our theory was that, as they played, students would revise their misunderstanding of topics such as photosynthesis; at the same time, teachers could use the support materials and additional classroom activities we developed to model scientific thinking. Possible Worlds was designed to foster greater exchange and collaboration among educators, researchers, and game developers in crafting and promoting multimedia learning experiences in the classroom. We've made all the Possible Worlds digital games, classroom activities, and support materials available for free on the project's website.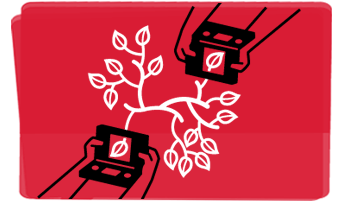 STAFF SPOTLIGHT